Environment
When will Venice disappear? What about the other cities?
When will Venice disappear? When is Amsterdam going to disappear? Which cities are at risk from rising waters?
You'll find out with this article.
Rising waters are a reality that is gradually becoming more and more important and will drastically change our daily lives. Of course, neither tomorrow nor after tomorrow, but more and more studies show that in the next 100 years we could experience profound and irreversible changes.
Which cities will disappear first
The graph below published in the excellent website informationisbeautiful shows us this. This is a study carried out in 2014, thanks to data made available by several renowned institutions. Detailed sources are quoted under the graph.

Unfortunately the first woman elected to disappear is the splendid Venice!
When will Venice disappear?
On the left, you can see how many years it will take to see a rise in water corresponding to one meter. Therefore, if we continue with this pace, it is legitimate to believe that around the 2100s Venice will be completely covered with water. To follow just behind Venice we find Amsterdam and Hamburg as well as other splendid cities.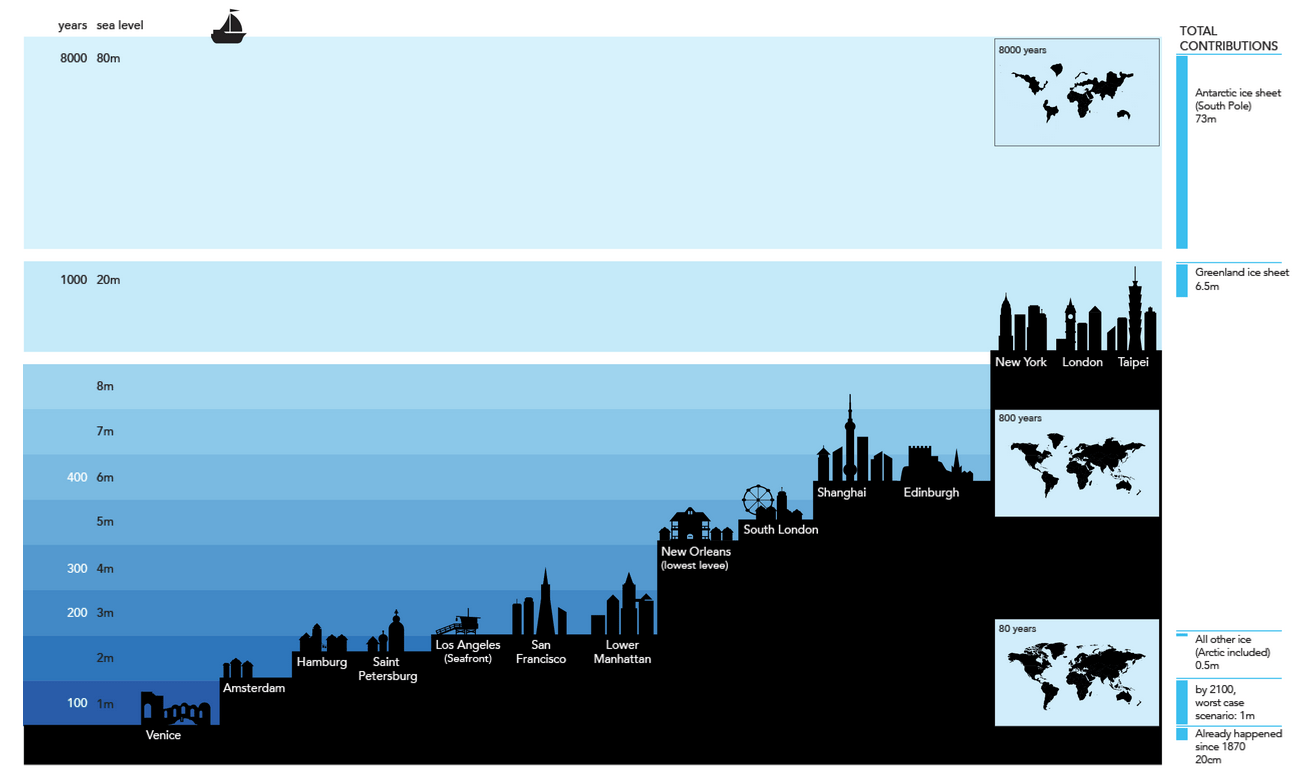 I invite you to look at the few photos below that show us the treasures of Venice.
Of course, I am not ready to see Venise disappear and I would like to see the trend of future ecological disasters reversed.
The work to be done is important, sometimes it seems impossible, but I try to remain optimistic and pro-active. 
If you are interested in these topics and would like to speak in this blog, feel free to write to me.

Photos of Venice