Non classé
"From Switzerland to France to Quebec": Tatiana's experience
Last week I published Clémence's experience in La Réunion (here), today we discover the story of Tatiana, who left Switzerland 4 years ago to settle in France.
"Despite my attachment to my beautiful town of Neuchâtel, I couldn't resist leaving the fog for the sea once I graduated from Letters in my pocket… In the "real" life, I work for the magazine press – and I'm a fan of travel, nature and chocolate.
Tatiana"
Tatiana recounts her expat experiences on her blog "There's no fire in the lake" that I invite you to discover! A real delight!
My life away from my country
Photos of the article: Tatiana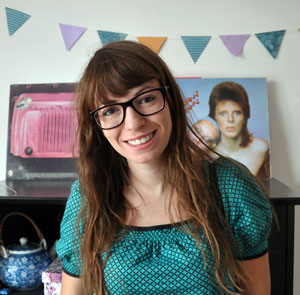 Hi everyone!
Like Francesca, I am an expatriate in France… but infiltrated discreetly because my mother tongue is already French. I come from Neuchâtel, a small town in French-speaking Switzerland. The only problem is that it seems that now I have taken the French accent!
I have lived in Montpellier for more than 4 years, in the South of France, where there is the sea, the flamingos and the sun. I really like this area. If I landed here, it's because I had the good idea to fall in love with a Frenchman who worked in Switzerland… and I followed him when he had to leave.
At first, I thought I would have preferred to meet a boy from a more exotic culture. But when I got here, I noticed that maybe it was still the case… I discovered many cultural differences in my life in Switzerland – whether it's the tradition of aperitif, the custom of eating bread and cheese with every meal, going to the dentist or about administration. I have fun compiling them on my blog, Yapaslefeuaulac! Yes because by noting these differences on a notebook, I made an entire blog, where I publish one article a week since 2012. My favorite articles are those about the French-speaking world and Swiss words that are unknown in France – like lolette, chiclette or foehn. I also discovered expressions of the South of France that made me laugh, like that, a rougne, a piche.
As I love to travel and explore my new country, I also tell my escapades on the blog, and there is even a section dedicated to Quebec. I spent six months there last year in Montreal – a wonderful adventure that allowed me to learn lots of Quebec words this time!
So, I wish Francesca good luck for her blog, and I hope you'll want to follow my adventures on Yapaslefeuaulac!
Beaks,
Kantutita
www.yapaslefeuaulac.ch