Travels
Camden Market in London: my opinion on London's Camden district
I love the Camden Market in London! Go without hesitation! In this article you will find some photos as well as good tips to discover Camden!
In addition, if you are looking for the must-sees to visit in London, you can also read the article: My favourites in London.

Camden Market in London
In Camden market there are original or used clothes, vintage, punk or classic. We can stop to eat, listen to good music or just look around us at all the quirky corners of the neighborhood. 
How to get to Camden Town
Subway: Camden Town stop

River Shuttle: The Water Bus Company connects Little Venice to Camden, for a price of £8.5 per person to go back to £12.5 return.
Camden Town Market Opening Hours
The market is open daily from 8 a.m. to 6 p.m. 
What to do at Camden Market in London



– Shopping over and over again
In the photo below you have the 4 Feet store which is located at 241 Camden HIgh Street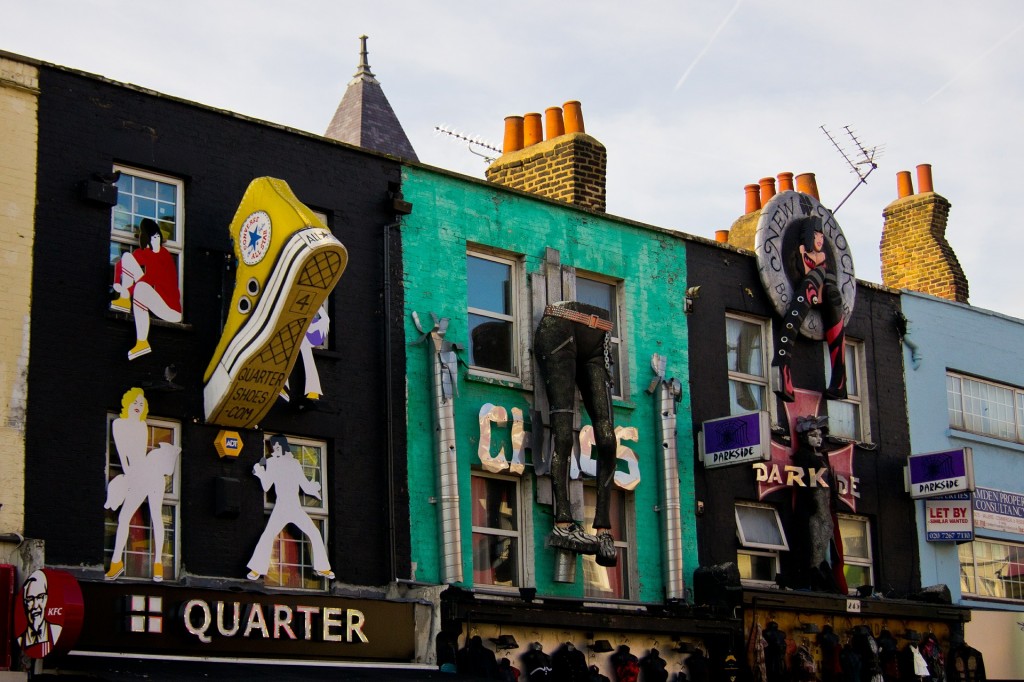 – Discover the street art of the neighborhood
This portrait of John Lennon is next to Oxford Arms Pub on Camden High Street.
John Lennon by Loco Steve @Flickr CC BY-SA 2.0
– Search for Amy Winehouse in Camden
Amy Winehouse's last home is at 30 Camden Square. Moreover in the neighborhood you will find several tributes to the young singer. 
Where to sleep in Camden?

 
274 Kilburn High Rd, Camden, London, NW6 2BY
Stay in a beautiful period building at attractive rates for a double room with breakfast.
I hope this reading has been helpful to you.
Don't hesitate to react in the comments to give your opinion on the article and provide additional information to improve it.
---
You can also discover the other sections of the site, in which I write articles on topics that I am deeply passionate about: education, well-being, environment, travel.
I like to deal with issues that I think are important in our society. 
Based on qualitative and quantitative information, I hope to be able to bring real value to the analysis of the subject.