Travels
Living in Barcelona: Laetitia's experience
Want to move to Barcelona? In this interview Laetitia tells us about her experience and gives us the best advice to settle in Barcelona. 
Personal presentation
My name is Laetitia, I am from Besançon in the Doubs, and I work in the sales department of a French group in Barcelona.
Before Spain I worked for a year at Disney in Florida, in Paris in law firms, and even in Vietnam where I did my Internship of Master LEA English-Italian!
Moving to Barcelona



Why did you leave France to live in Barcelona?
Want to change your tune, to feel "foreign". I didn't feel good in France, and I think the atmosphere is getting worse and worse.
What were your fears and strengths before you left? 
No fear! Just the will to start over somewhere else, and in the sun.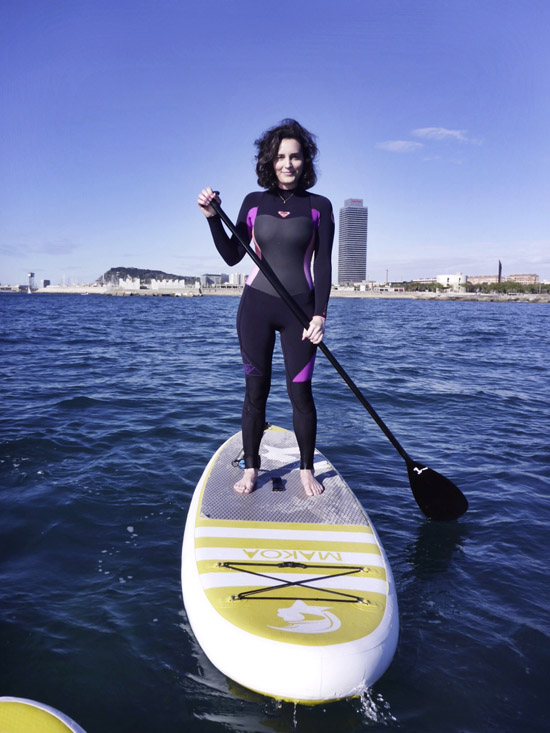 Did you speak the language of the country before you left?
Yes of course but my Spanish has improved markedly in 8 years, of course! on the other hand I do not speak Catalan, but I understand it!

What was the hardest part of your installation?
At first, make friends. I turned to activities organized by the French of Barcelona to make me friends! and I did sports too, to meet locals!
Barcelona culture traditions
What did you like most about the local culture and what you liked the least?
I liked: the Mediterranean food, the beach and the summer that lasts until October, people are also much more relaxed and cool than in France. Here we do not fight for nothing or for a parking space!
The least: catalans are known to be pretty stingy ahah, well it's true! But otherwise I like their creativity in a lot of fields: art, fashion. they dare.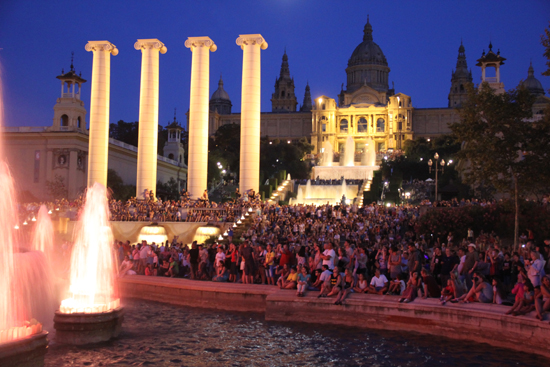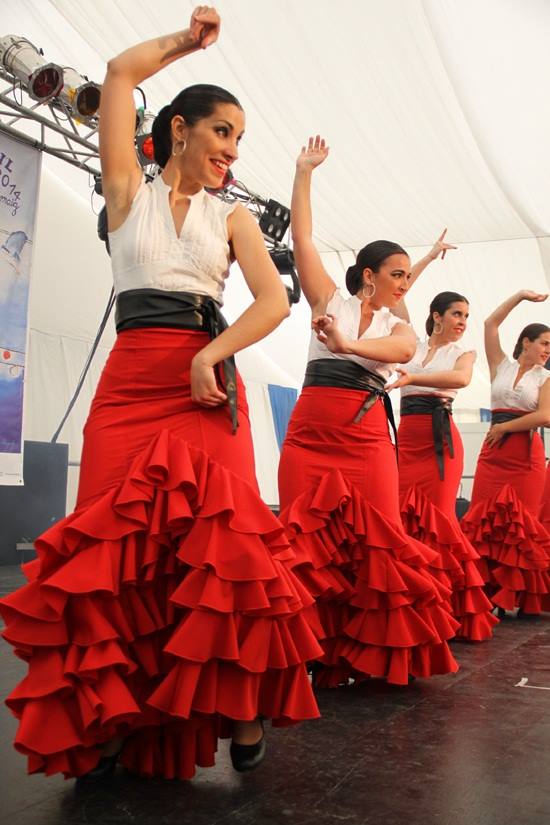 Barcelona practical information
Everything was pretty easy I have to say! I found work pretty quickly going through infojob.net
I just struggled a little bit when I had to change the license plate of my car. Aaah the joys of the administration!
Living in Barcelona: Convenient sites to visit
The Facebook page of the French and French in Barcelona, there's plenty of ideas coming out and even proposals for collocation and work, sometimes.
And then of course my blog: Letiziabarcelone, for the right addresses!


Working in Barcelona
How do I find a job in Barcelona? Which site do you recommend? 

Go to the Infojob website, linkedin or laboris, and especially speak Spanish! Catalan is not essential, however.
Accommodation Barcelona
How did you find a place to live?
Idealista, enalquiler, fotocasa are the best sites to find an apartment!
Barcelona: administrative procedures
Are there any administrative steps that you have to think about before you leave?
Yes, get the famous NIE!! Without it, no work. NIE for "Foreign ID Number" is a struggle now because more and more French people come to live in Barcelona and they have tightened the conditions of obtaining. I advise to look on the consulate website, and even do the famous NIE before leaving. Because once they're here, they're overwhelmed and it's hard to have an appointment. You have to prove that you have a certain amount in an account.
Budget to live in Barcelona
What budget did you have before you left?
Plan enough to last 2/3 months without a job, I would say 800 euros/month at the beginning, to survive. By finding a cheap roommate.

What budget does each month have to go to live in Barcelona? 
If you want to live alone in the centre, you have to provide a minimum of 600 euros per month for housing. After for the rest it depends on the people, but basically it's the same as in France for food. Apartment insurance costs about 100 euros a year. The charges are about 60 euros per month (water, electricity, gas). Gasoline is a little cheaper though. And shopping too as we have Spanish brands like Zara, Mango etc which are more accessible here! I would add that there is no audiovisual tax or housing tax here.
Visit Barcelona: the must-sees
What are your must-sees in Barcelona? 
Classics like Park Guell, Ciutadela Park, Sagrada Familia, Zoo, La Rambla. but I like to think outside the box and that's what I advocate on my blog!
Do you have a restaurant to recommend in Barcelona or a tapas bar? 
Yes, I like the Caballa Canallas in Barceloneta.
I'm talking about it here on my blog:Letiziabarcelone
It is a modern Mediterranean restaurant that serves good tapas. And also revisited classics, like The Russian Salad!
Moving abroad
What did you learn from this experience? 
That if we want to, we can! Starting all over again, giving it the means, is possible. But speaking the language of the country is the basis.
For you the journey is …
Feel alive and break with routine!