Travels
Moving to Australia: Jenny's experience
Want to move to Australia? Jenny takes us on a journey and tells us about her experience in Sidney.
She gives us her tips for settling well in Australia and she makes us dream of her life on the other side of the world.
Moving to Australia: Jenny's experience
Hi, my name is Jenny, I am 31 years old, I am among other professional bloggers and writers.
I have been living in Sydney, Australia, for two years, after a few other expatriations in Brazil, Portugal and Canada, for professional opportunities either for me or for my husband, but also according to our desires. 
I am passionate about travel and animals; I also really enjoy the gastronomy of the four corners of the world, and discover new artists (especially in the field of music).
I share all my stories of expatriation and travel on my site My Globe Story. I also share my thoughts on travel and expatriation, thoughts in which many "nomads" will find themselves, I think. 
Leaving France for Australia



Why did you leave France? 
Initially a professional opportunity for me. Then from thread to needle, from meeting to meeting, and especially from the fact that we were quickly stung by the virus of travel (of life abroad in my case), we finally never came back to settle in France, despite an attempt in 2013.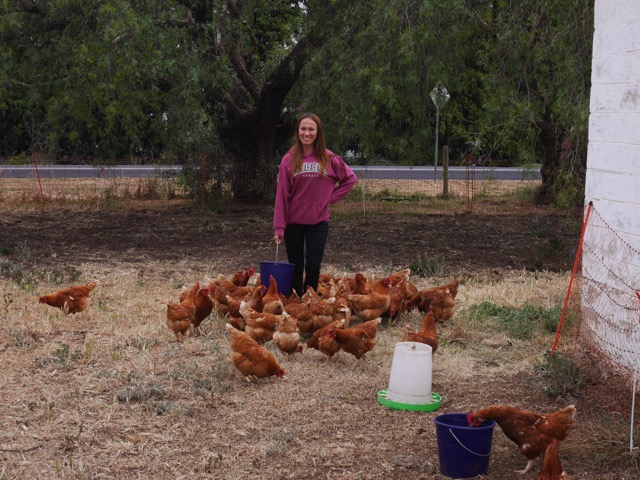 What were your fears and strengths before you moved to Australia? 
The fear of making a mistake was my only fear. But my strength is to face my fears… So that's how I finally left! It was certainly also made easier by leaving together, not alone!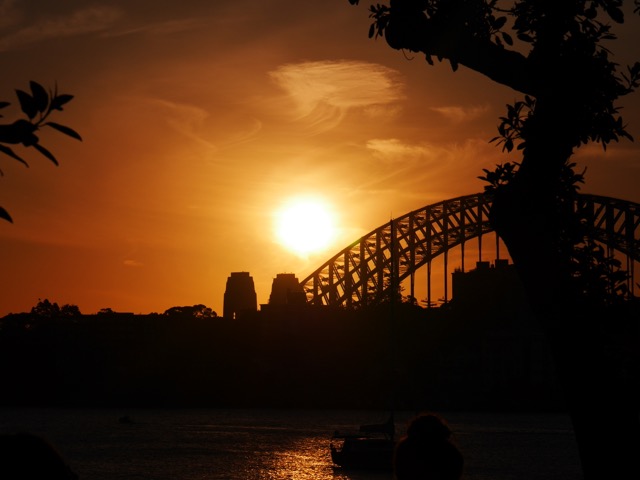 Did you speak the language of the country before you left?
Yes, but hey, it's like everywhere … What you learn outside the country is never really reality, either in terms of accent or vocabulary. This is even more true here in Australia I feel! I feel like I've learned yet another version of English!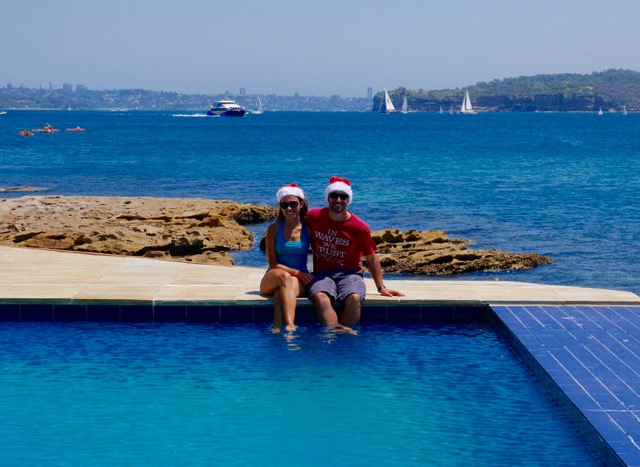 Working in Australia


What did you do during your stay in Australia?
Since living in Australia, I have worked on a permaculture farm near Melbourne and then with a family in a well-to-do suburb of Sydney. Since then, I have been living with my husband and dog in a nice house near Sydney. Life is a little too expensive around here, so we haven't had the opportunity to travel much within Australia, but now that my blog is working well, combined with my other jobs, we should get started quickly! In the meantime, we discover Sydney, and all the little paradises that surround it!
Australian culture
What did you like most about the local culture and what you liked the least?
Plus: Australians are inherently friendly, friendly at first, helpful. I spend a lot of time on public transport every day, and being one of the few people who doesn't spend her journey staring at the phone (even if I wanted, I couldn't, I'm sick in transport lol), I finally get to know the few other few who are like me!Cons: maybe my opinion is skewed by living near a seaside resort, and it's still summer, but I find that people really drink a lot of alcohol here, and they are stirred up hyper early … guys like girls. I have nothing against alcohol, but in these quantities, and with the behaviors it engenders, blah… But I repeat, it may not be Australian, because Sydney is full of foreigners. 



What was the hardest part of your installation?
Moving to Sydney was probably the most complicated facility I have ever experienced abroad. The costs are prohibitive, and require to make the roommate even when we no longer intended to do it … And anyway, the owners ask for far too many guarantees to be able to settle right in your own home (what's more when you bring your pet back!). In fact, as long as I live in a roommate, I feel that my installation is not finished. I will never feel completely at home, even though our roommate is very friendly and the house is really great!

Living in Australia: practical tips


Do you have any sites to recommend to people who want to move to Australia? 
Yes, self-help groups between French on Facebook can be useful (but note: very low age average, really very very low, with interests and concerns that can therefore differ greatly from yours …). I also recommend the Australia Australia site, with its very active forum. 
How did you find a place to live in Sidney?
I went through sites like Flatmates to find my current roommate. Many recommend Gumtree, but personally, I find that no one answers on it, it's wearing out. 
Are there any administrative steps that you have to think about before you leave? 
Wrap up everything there is to complete in France, and collect papers that can be important on the spot (CV and cover letters in English, made on the Australian model; the international permit; the passport of course; bank statements of the last few months…).
Budget before moving to Australia
What budget did you have before you moved to Australia?
I am in a particular case to be able to share that.
I think the majority of people who move to Australia leave with a Working Holiday Visa (WHV) and plan to travel across Australia at the rate of the savings made there.
For my part, I came here with the firm intention of settling down, so my expenses are not at all the same, and above all, we had to plan for much more savings. 
To give an idea of what to plan for your departure budget: include the plane ticket (if you only bought the one-way ticket, you have to be able to prove that you have enough for the return trip); provide the equivalent of 2 months of rent in advance because you often have to pay a few weeks in advance, and you are not immune to tangles on that side. Also think about buying a local SIM card (account about thirty dollars per month)… I know people who left with 3,000 euros and who come back richer, who really did great, but I know others who had 20,000 euros for a year and who just slammed everything … It's super dependent on your motivation, your project, how you manage money, etc.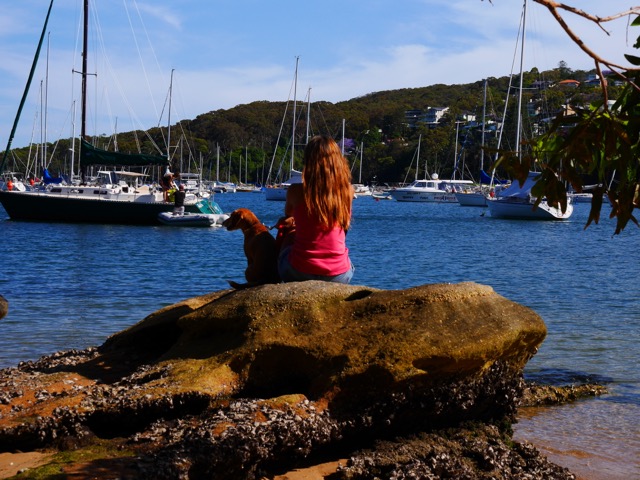 Moving abroad


What did you learn from this experience? 
That you should never give up your dreams;-) Australia, I've been dreaming about it since I was a kid. A dream surely transmitted by my father, for that matter.
And now I live there…
Maybe not for the rest of your life, there's too much to see on earth to consider staying in one place for a lifetime. 
But I intend to settle down for a good time here with my husband, and why not enlarge the family here too;-)
Every day I spend time on the bus, walking along part of Sydney Bay; this wonderful view of Sydney reminds me how lucky I am to be here! 
Freedom, the discovery of the world, self-discovery…
Thanks to Jenny for this interview that I loved reading from the other side of the world.

I hope this reading has been helpful to you.
Don't hesitate to react in the comments to give your opinion on the article and provide additional information to improve it.
---
You can also discover the other sections of the site, in which I write articles on topics that I am deeply passionate about: education, well-being, environment, travel.
I like to deal with issues that I think are important in our society. 
Based on qualitative and quantitative information, I hope to be able to bring real value to the analysis of the subject.