Travels
Going to live alone in Reunion: the experience of Clemence
Going to live alone in Reunion? You will find in this article the experience of Clémence, who went to live in Reunion for 9 months. 
How long did you live in Reunion?
I left for 9 months, I replaced a speech therapist sister over these months, and I had planned to return to Corrèze, my region.
Why did you choose Reunion?
I chose Reunion for its good things: the richness of the landscapes and the administrative ease. I was coming back from Belgium and I was tired of changing my papers, it's still easier to travel in his country, even with 11 hours of plane 😉
What were your fears and strengths before you left?
My biggest fear was that something would happen to a loved one while I was going to live on the other side of the world, unfortunately I lost someone two weeks after my arrival.
My strengths were my desire for discovery and my ability to adapt. 
Why did you want to leave France?
I felt it was time to do this experiment: I was single, full of motivation and I wasn't ready to settle down.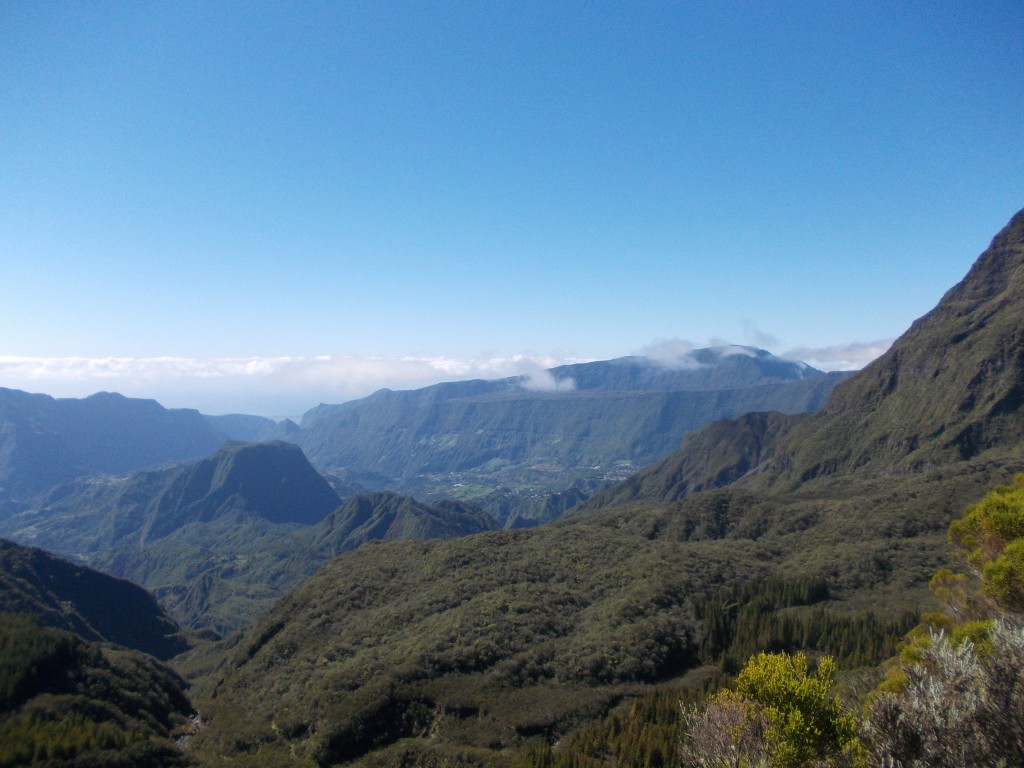 Moving to Reunion Alone
I was lucky enough to live nine months on Reunion Island. This tiny island is finally huge! This phrase can only make sense if one has walked in his circuses, feeling tiny and amazed. My roommate used to say to me "Here everything is deserved" and these 11 hours of plane to get there, those hours of walking to see the volcano or waterfalls, these awakenings in the middle of the night to admire a sunrise on a peak (…) are proof of that. It is a land of mixtures, both in the level of its population as well as dishes, landscapes, languages and art. Everything is involved and everything seems to fit in. I celebrated the Chinese New Year, the dipavali (diwali), the Breton festival (breizh kabar), the Kafre festival (reunion day), the oktoberfest, St Patrick's Day and of course the Western New Year as well as Christmas.
All this while drinking Dodo (lé la!) or rum.
The hikes, the visits of lava tunnels, the baptism of paragliding and even diving (despite the sharks that run ;)) gave me the opportunity to pass myself and let go. To finish on a sweet touch, here is the recipe of the potato cake (dessert very very rich, but so good!).
Thanks to Clémence for her testimony!
I hope this reading will help you in your decision to move to Reunion Alone