Travels
What to do in Milos – Guide Milos Greece
Want to know what to do with Milos? This article is for you! We loved the island of Milos in Greece! It will seduce you with its beautiful beaches, picturesque villages and its authentic side, still unspoiled by tourists. In this article you will find a handy guide to visit Milos in the Cyclades: what to do in Milos, where to stay, the most beautiful beaches of Milos, the must-see places, restaurants to test and good practical advice.
We landed on the island after visiting the pretty island of Santorini (I'm talking about it here) and loved it!
What to do in Milos
Plaka

♥

♥

♥
Plaka is the capital of the island. The centre of Plaka is pedestrianised and very pretty: immaculate houses, small flowery balconies, taverns, restaurants and pretty craft shops.
From the church you can admire an extraordinary sunset. You can also go up to the ruined kastro from where you have a panorama on the island of Milos.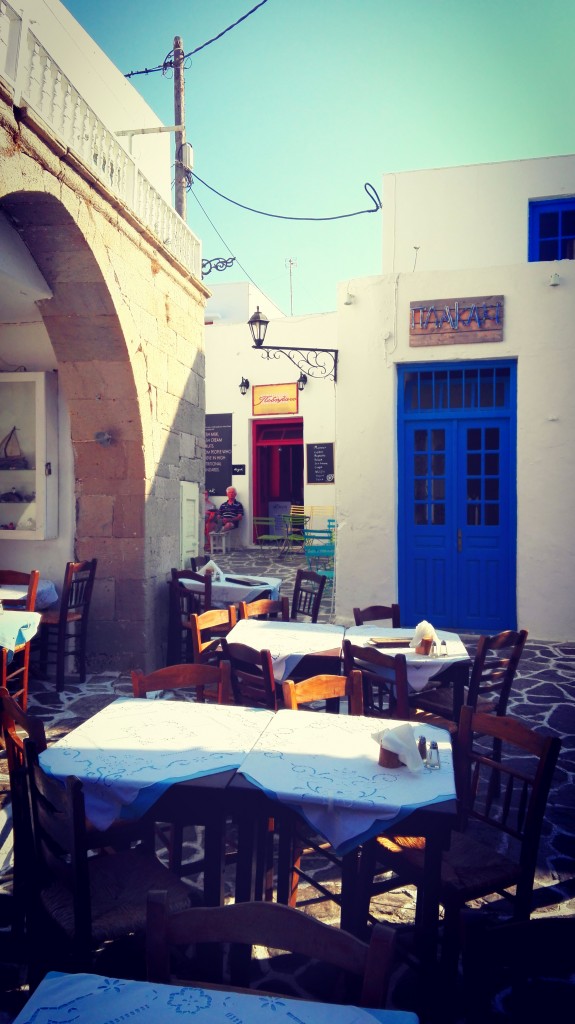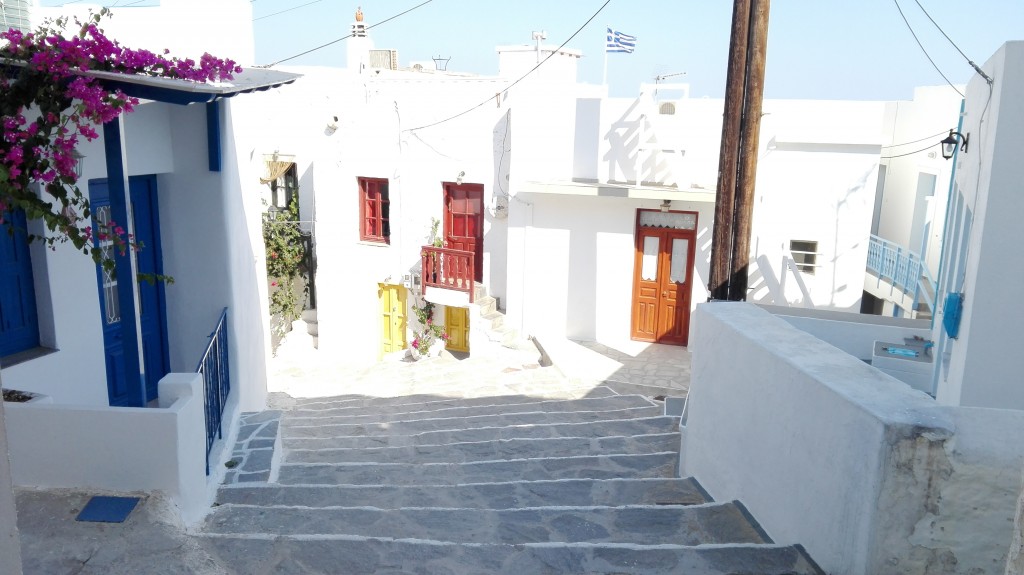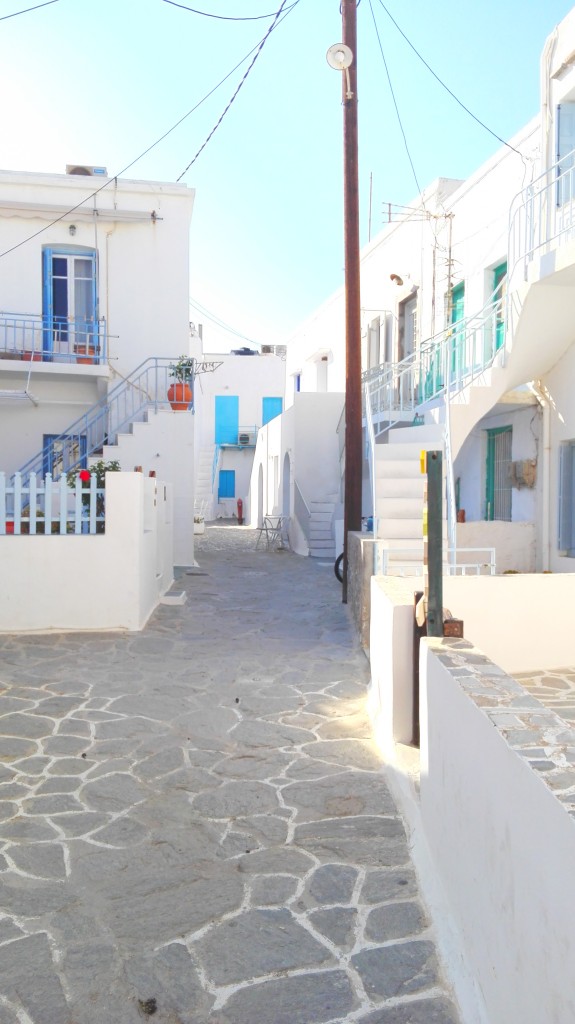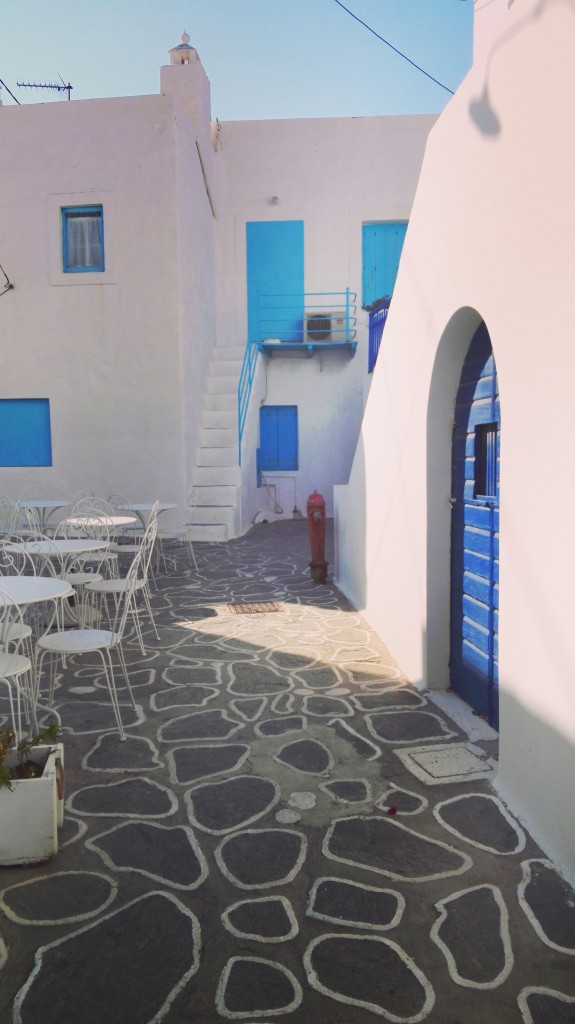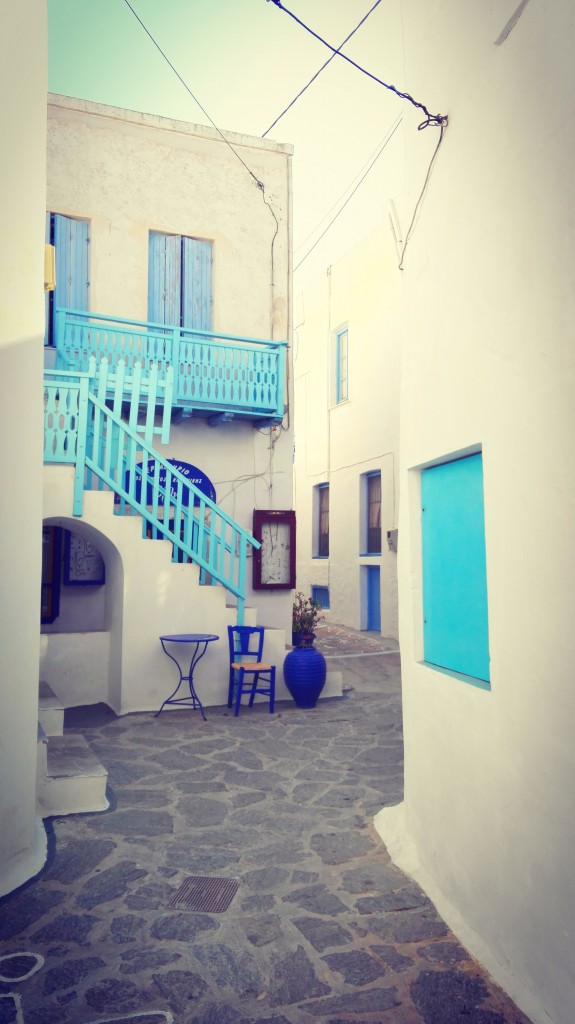 ♥♥♥ Kl

i

m

a
Sublime fishing port clinging to cliffs, colorful gates and houses. This village will seduce you at a glance! 
Restaurant Klima
I advise you to arrive earlier is to eat on the superb terrace of the restaurant Astakas Klima.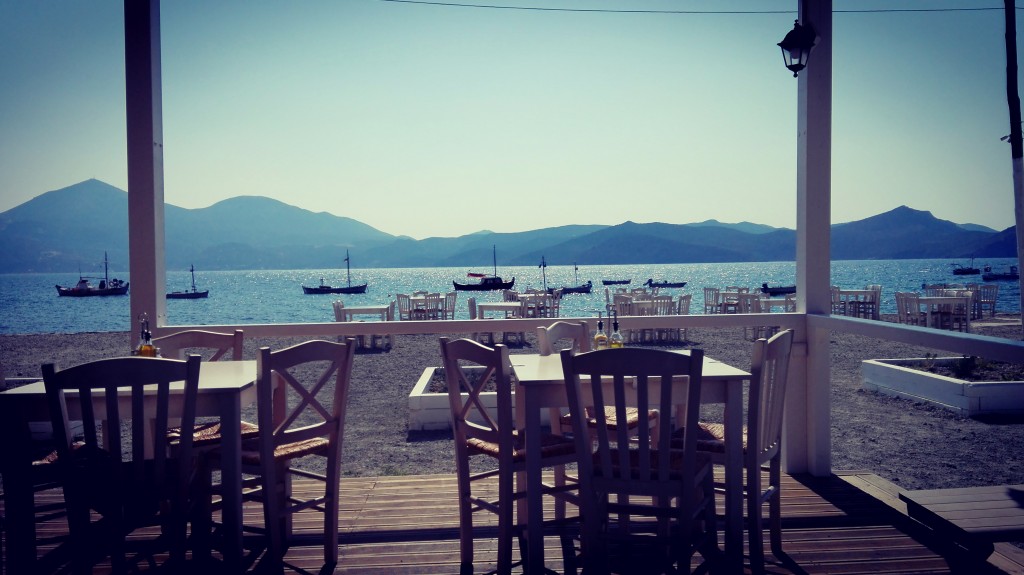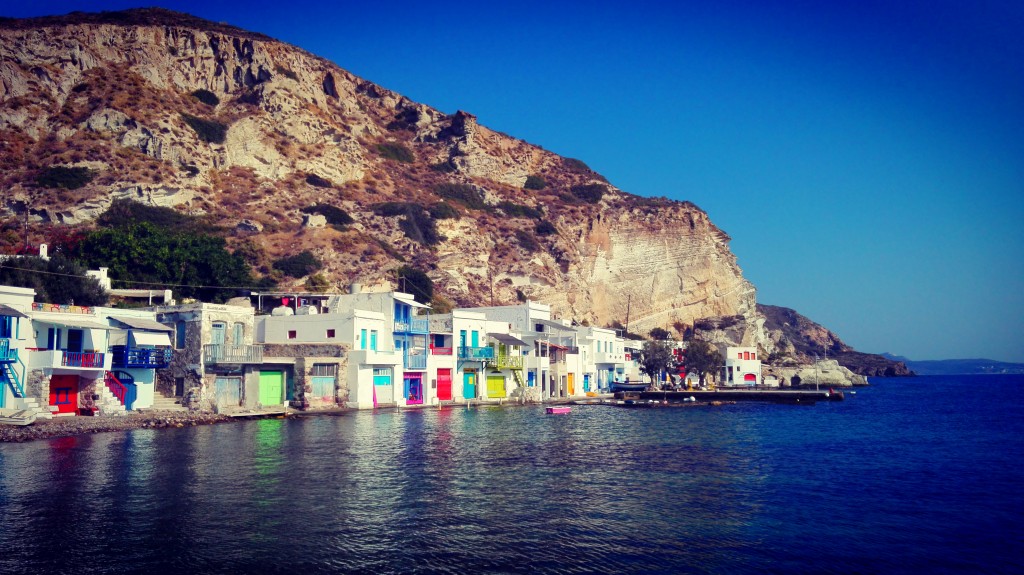 ♥♥ Mandrak

i

a
Delighting small port with boat garages of all colors that blend with turquoise water.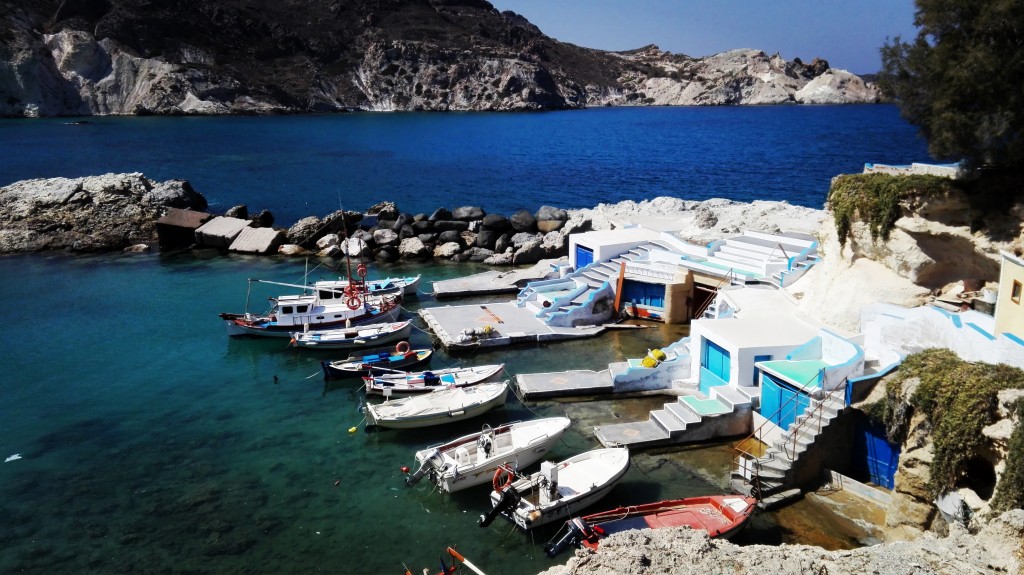 Restaurant Mandrakia
If you go to the small village of Mandrakia, you have to stop to eat a sun-grilled octopus at the charming Medusa restaurant.This small tavern at the water's edge will offer you a moment of real relaxation: authentic and fresh dishes at reasonable rates.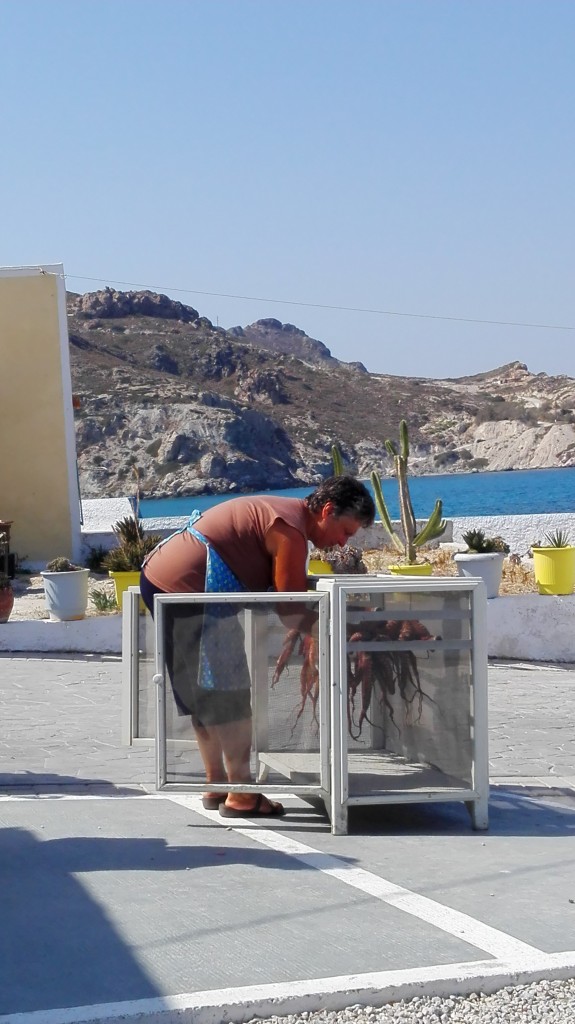 Pollonia

♥

♥
Small fishing port that has a nice beach, some good restaurants, a bakery and two supermarkets.
Tripiti♥
Near Plaka is the charming village of Tripiti.
The village stands on a hill overlooking the sea and owes its name to its land, which consists of volcanic rocks. Scenic white windmills stand on the highest point of the village, some of which have been transformed into elegant rooms for rent. 
Restaurant Tripiti
Eat at the Barriello restaurant, on the main road: typical dishes, terrace with stunning views, vegetables from the garden.
We tested moussaka, honey octopus, braised octopus and zucchini flowers: very good. Booking is recommended. Come early to enjoy the view of the bay.
Emporios

♥

♥
Emporios is a small port on the west side of Milos formerly a shopping port. The village is reachable by a dirt road.It's a bit difficult to get there, but it's doable even without 4×4.
There are a few traditional houses built around the harbour and a small sandy beach.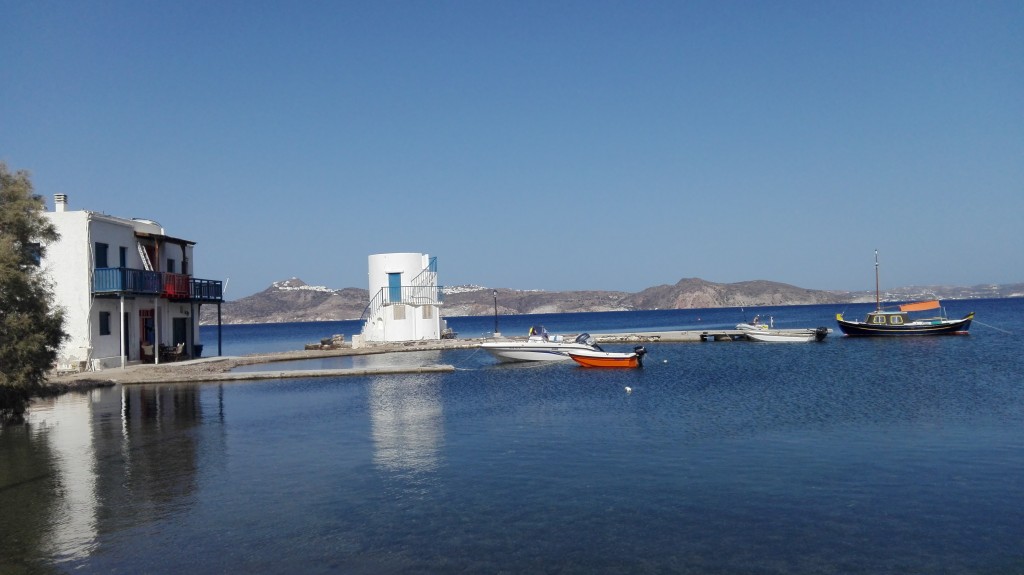 Restaurant Emporeios
The Emporeios Tavern deserves a stop: very good family food with your feet in the water at really reasonable prices. Greek families come here on Sundays. 
What to do in Milos: the most beautiful beaches in Milos
Sarakiniko lunar beach

♥

♥

♥
White rocks surround a turquoise-watered cove.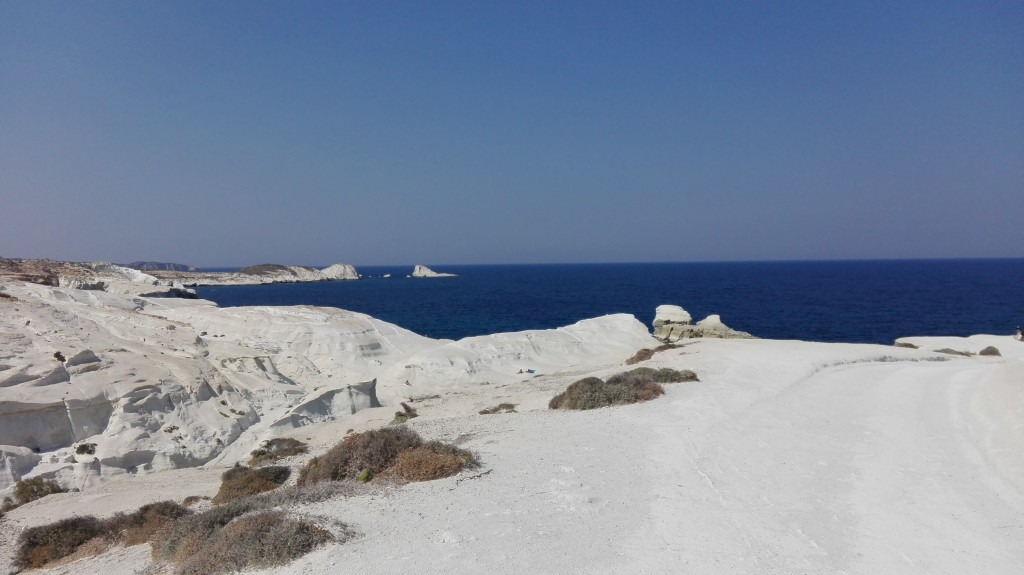 Firopotamos beach

♥

♥
This small fishing port is pleasant and peaceful. You can swim in its small pebble beach which is equipped with sunbeds.
Firiplaka ♥♥ Bea

c

h
Great sandy beach of beauty and easily accessible. 
Tsigrado creek

♥

♥
Beach accessible only via a not very reassuring scale but if you have the courage it is worth it. 
Paleoc

hori ♥♥ Bea

c

h
It's a big sand beach with multicolored rocks on the cli
ffs
Plathiena beach

♥

♥
Very nice tree-lined beach with clear waters and quite quiet. In addition there is the possibility of snorkeling.Rent sunbeds and drink by the beach.
Provotas ♥ Beach
Pleasant beach of fine sand.
You have to travel a hundred meters from the shore to get water up to your shoulders, which is why it is very suitable for families and children who can play by the sea safely!
Flights to Milos
Milos Airport is served by direct flights from Athens. 
I advise you to use the site: Momondo FR to compare flights but also hotels and rental cars. 
Where to stay in Milos
In my experience, the ideal place to pack your bags is the city of Adamas. 
Adamas abort is the main port of Milos, it is here that all ferries arrive. In addition you will find very nice shops, bars, restaurants, bakeries as well as rental agencies.
A must test the restaurant facing the sea "Oh Hamos" (Adamas 848 01): nice terrace and park game for children. Prices are average but the quality is there.  
If you are looking for other islands to visit in Greece, I recommend Crete, here is the account of my week-long trip to Crete.