Looking for a good destination for a Romantic getaways near Paris?
In this article I share with you our getaway less than 2 hours from Paris.
At the crossroads between the Eure and L'Oise: a night in a Chateau in Normandy, a visit to the small villages of character of Gerberoy, Lyons-la-Fôret and the Andelys.
Night in a Castle: Romantic getaways near Paris

For starters, I was looking for a charming place, and why not a castle, less than 2 hours from Paris by car.
I was also looking for an establishment that offered the opportunity to eat on site.
It's no secret, this kind of fun can quickly be expensive, and it wasn't my intention to splurge in terms of budget.
As a result, with these criteria in mind (distance, price, catering), looking a little right to left on the net, I ended up booking a night at the Château d'Avesnes. 
We were pleased with our choice! 
The prices are really correct so well for the guest room as on the catering side.
In addition we enjoyed several aspects of our stay: the friendliness and hospitality of the staff, the breakfast rich in products for all tastes (small mention for homemade jams and eggs of chicken coop eggs), very nice dinner (aperitif, starter, dish, cheese, dessert, wine… good wine).
Tea and coffee are available at all hours in the lounge.
If you wish you can book by clicking here
I'll let you look their website and reviews left by customers on Google to let you seduce or not by this option.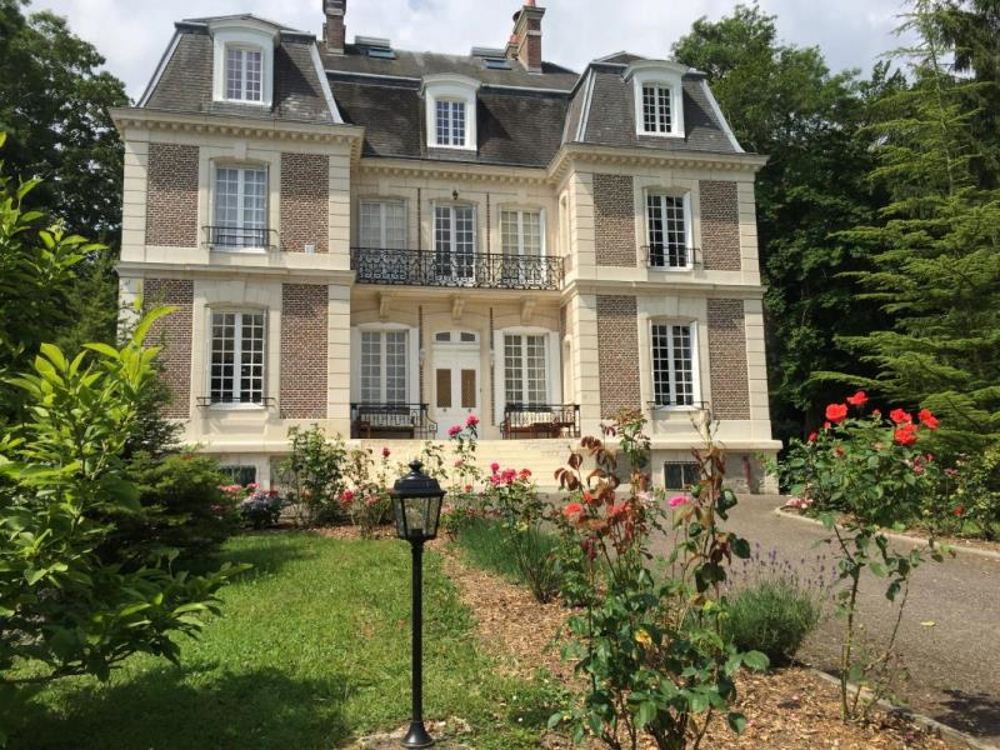 Once settled in our room, we took the time to visit the beauties around the castle and had a very pleasant weekend.
The villages we discovered were great surprises.
Visit to Gerberoy: romantic getaways near Paris

On the edge of Picardy and Normandy, Gerberoy's half-timbered mudsmed houses blend with a charming setting.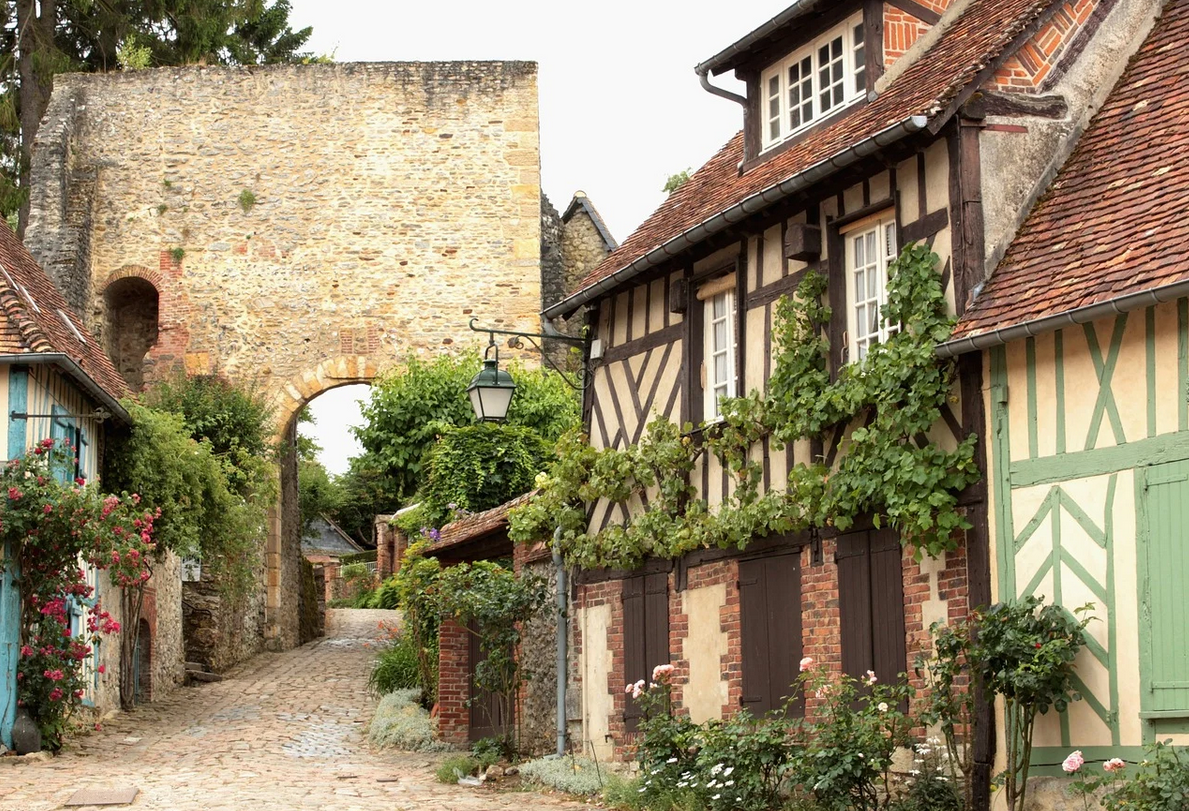 In this village, many characters were seduced:
Henry IV, Louis XIII and Richelieu first…
.. The painter Henri the Sidaner, after…
This village was a source of inspiration for many of his paintings and he was actively working on its restoration. 
As such, he created the Italian gardens, visible from the ramparts.
He let flowers of all types decorate them, with particular attention to roses. 
Besides, he created the Feast of Roses, which still exists today.
The installation of Le Sidaner brought the arrival of other great artists: Manet, Rodin, Monet…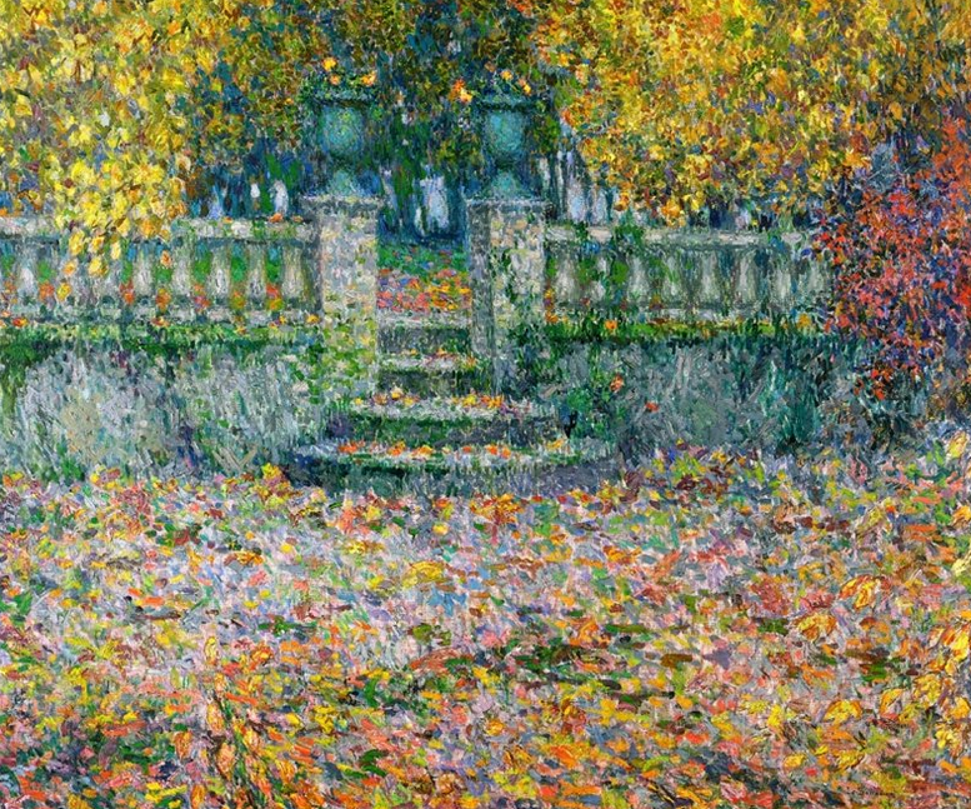 In Gerberoy you can admire:
St. Peter's Collegiate

Beautiful cobbled streets

The ramparts that will allow you to go around the village

The old hall

Le Sidaner Gardens
---
Blog post that could be of interest to you :  Visit Morbihan (2 hours by train from Paris)
---
Visit Lyons-la-Forêt
In the heart of a magnificent beech grove, Lyons-la-Forêt is a Normandy village less than 2 hours from Paris between Eure and Seine-Maritime.
In this beautiful corner you can stroll between village and forest.
If you are visiting on Sundays, you can not miss its charming market under the hall and stock up on local Norman produce.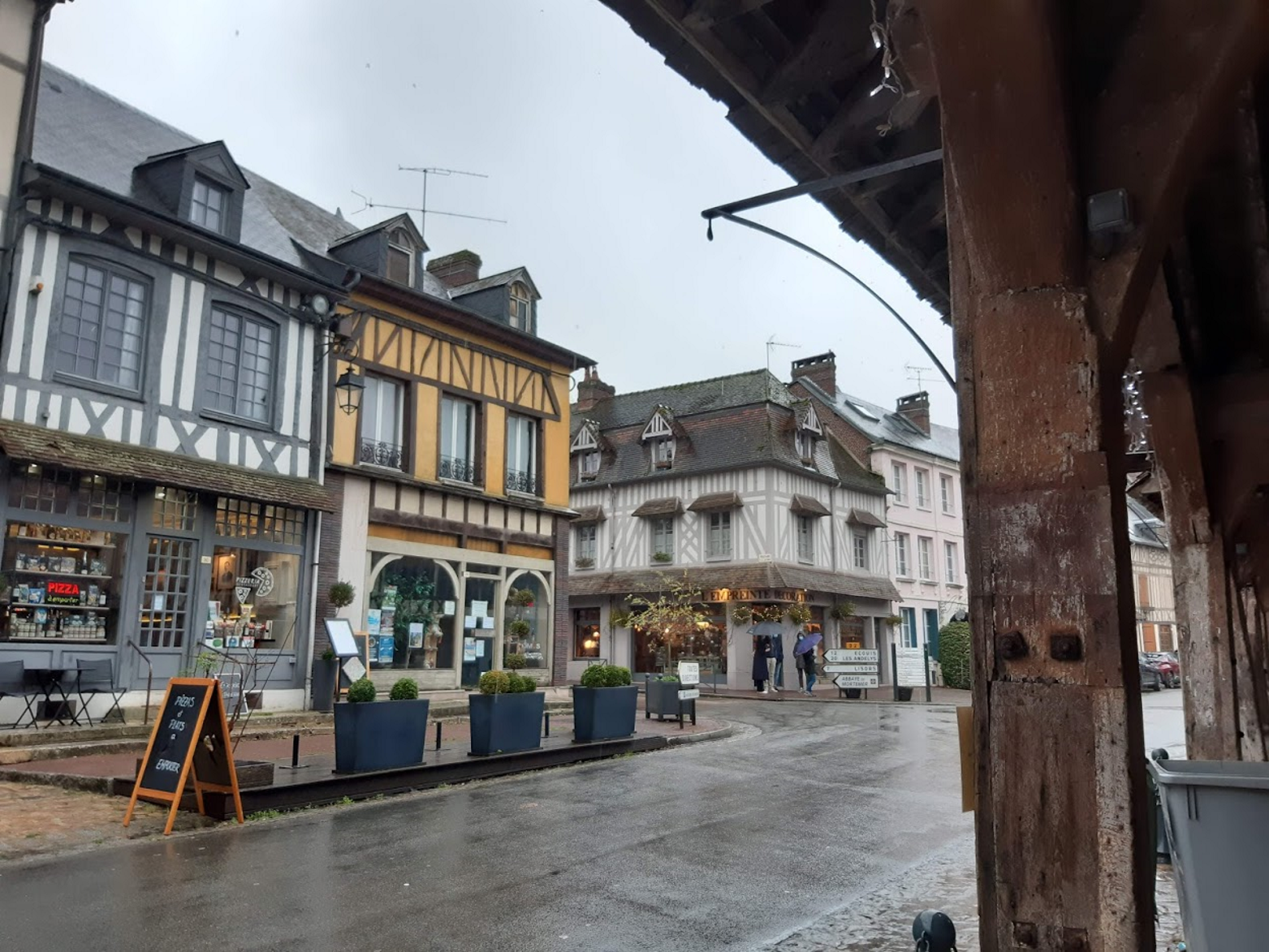 The Valleys of Andelle and Lieure offer beautiful hiking routes.
A few kilometres from the village you can admire the splendid abbey of Mortemer.
Discover Les Andelys

Dominated by the Château-Gaillard, the town of Les Andelys is a must-see in the Seine Valley.
The fortress, built by Richard the Lionheart, offers a superb panorama of the Seine and its limestone cliffs.
What to do in Andelys
– Go for a stroll at Petit-Andely, along the Seine. A sublime walk awaits you
– Go to grand-Andely to visit Notre Dame Collegiate, a sumptuous Gothic-style building
I hope that this reading has been useful to you and that you now know what to do to spend a weekend near Paris.
Don't hesitate to react in the comments to give your opinion on the article and provide additional information to improve it.