I share with you four eye yoga exercises to perform as often as possible to strengthen the muscles of your eyes. These exercises are inspired by the Bates method.
A few words about the Bates method
The Bates method is a set of processes developed in the early 20th century by ophthalmologist William Bates. The aim is to improve visual activity by strengthening the natural functioning of the eye and eyes (relaxation, movement, central fixation) and without using corrective lenses. In this context the glasses would only be crutches.
If you want to learn more about this method and its detractors, you can read the Wikipedia article on the Bates Method
Eye Yoga Exercises
1) Blink several times in a row
This technique is used to lubricate, clean and protect the outer surface of the eye.

 
2) Strengthen and relax eye muscles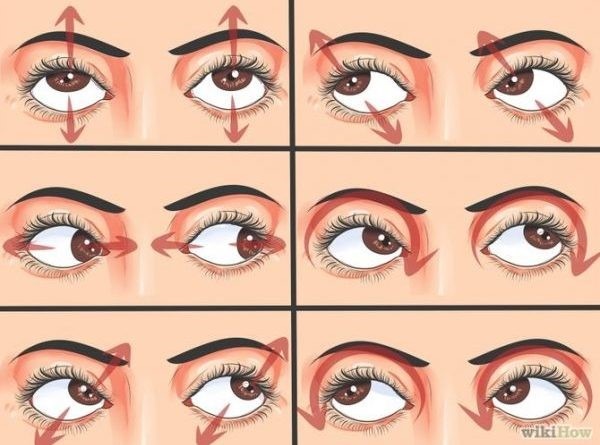 Dr. Bates identified mental and physical tension as the main causes of visual impairment
3) Palming
Rub palms, close your eyes and place palms on eyelids (at least one minute).
This exercise allows you to learn how to rest your eyes. The goal is to allow the rest of the retina and optic nerves. It will have a direct effect on muscle tone.
4) Massage specific facial stitches with fingertips
Take the time to massage the points shown in the image below. In addition to an immediate benefit you will relax the muscles that are around your eyes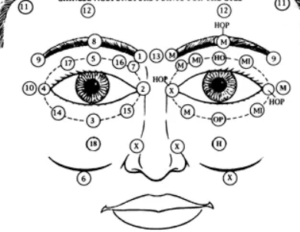 Bibliography:
Perfect eyesight without glasses, William H. Bates, 1919
I hope this reading has been helpful to you to improve vision.
Don't hesitate to react in the comments to give your opinion on the article and provide additional information to improve it.